XP Sluicebox Gold Sluice Box
THE GOLD SLUICE VS1: DYNAMIC SELF-CLEANING VORTEXES!
40 vortexes work together to capture gold via an innovative dynamic process that avoids aggregate saturation.
Large Riffles
Top zone designed for initial gold grain capture
Allows a quick visual check of the potential of your gold field.
Flow Control System & Collaborating Vortex
3 vertical blades coupled with lateral constrictions
Stabilise and accelerate water flow, improving dynamic vortex performances.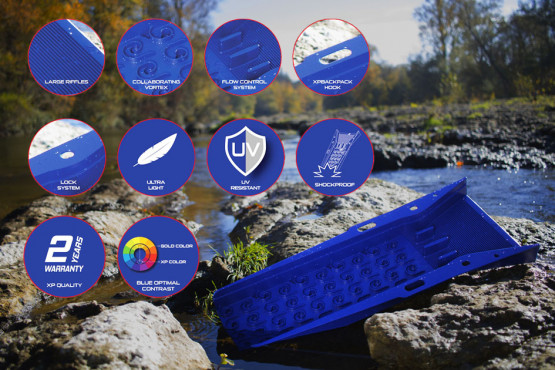 Ultra Light: 560 g. only
Compact design: Molded with precision in France
No mats, no screws : Saves time and efficiency in the field
XP BACKPACK 280 hook
Blue color : optimal contrast with the gold color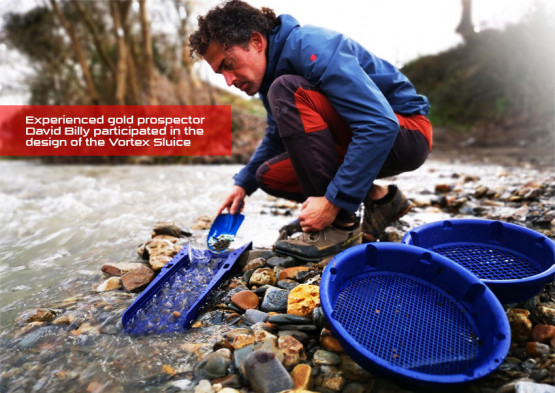 Take your gold hunting to the next level!