Add your review
XP Xtrem Hunter Deep Seeking Metal Detector
XP Xtrem Hunter Deep Seeking Metal Detector
2
Are you in search of an advanced deep seeker with impressive features and extraordinary performance? Allow us to introduce you to the XTREM HUNTER, the latest detector from XP! Read more
Description
XP Xtrem Hunter Deep Seeker Metal Detector
* Please note that this set does not include a remote control.</
Please note that this set does not include a remote control.
Are you in search of an advanced deep seeker with impressive features and extraordinary performance? Allow us to introduce you to the XTREM HUNTER, the latest detector from XP! This professional detector empowers you to effortlessly detect and distinguish deep and large objects.
Stunning ground discrimination: Thanks to groundbreaking technologies, the XTREM HUNTER offers an unparalleled ability to differentiate between various soil types. You can locate the objects you're looking for!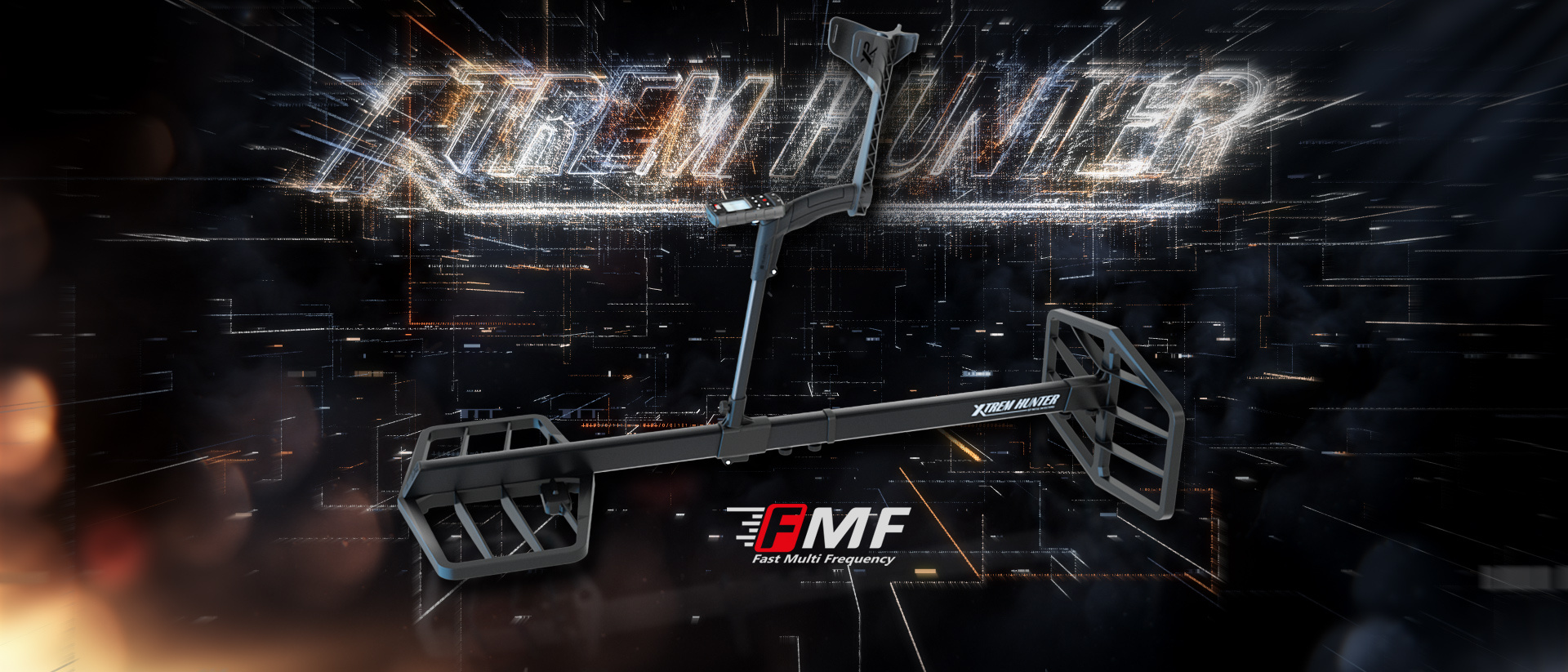 Unmatched stability: With unparalleled stability, the XTREM HUNTER delivers consistent and reliable performance, even under the most challenging conditions. Trust in accurate detection results without any compromise!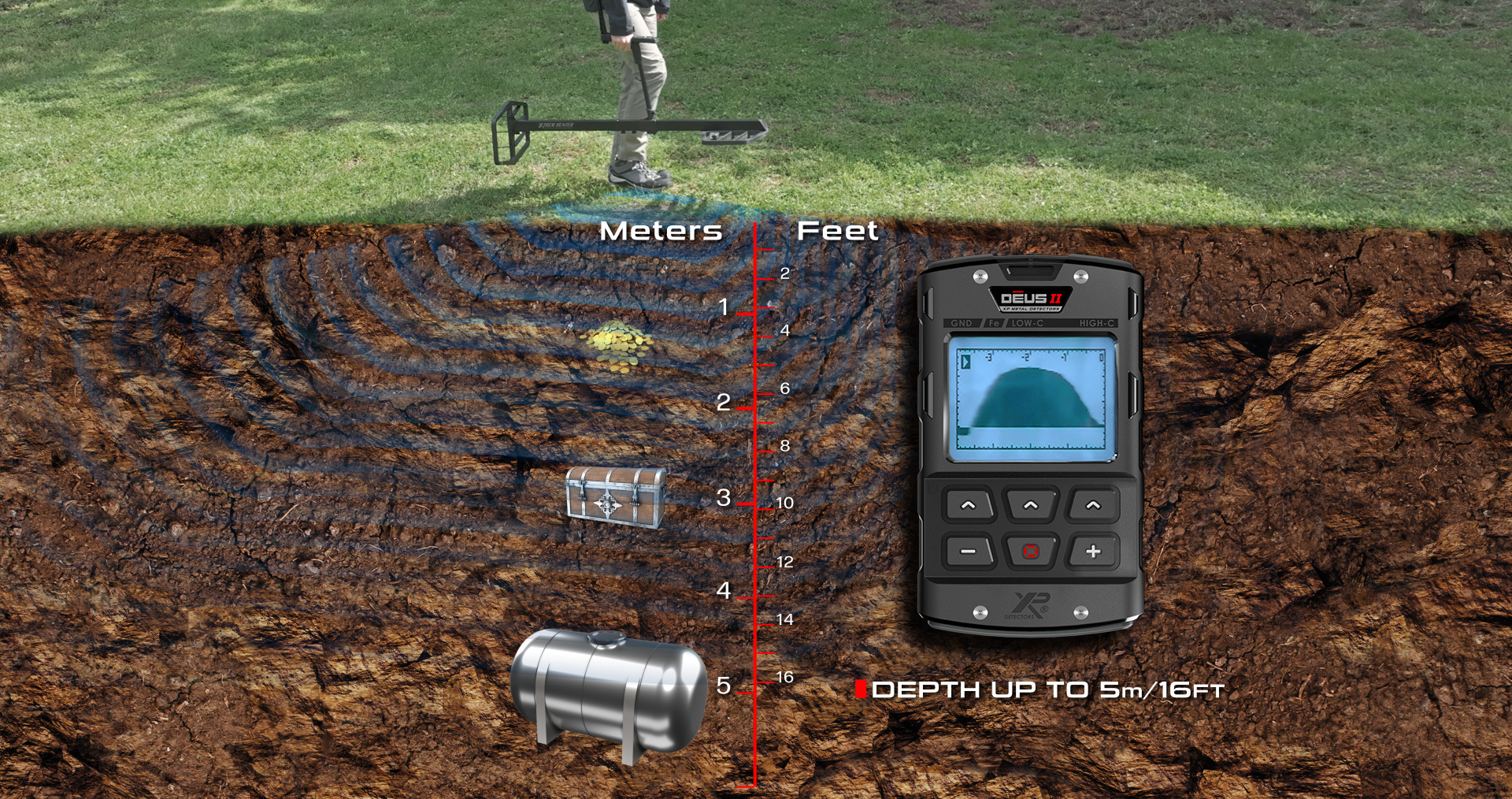 Extremely deep range: With an astonishing depth range of up to 5 meters, the XTREM HUNTER unveils a world of deeply buried treasures and artifacts that were previously unreachable. Explore hidden objects at significant depths!
Wireless freedom: The XTREM HUNTER is fully compatible with the DEUS 2 series. Easily operate the detector with the convenient wireless remote control and enjoy the freedom of a wireless headphone system. Discover the possibilities of detection without limitations!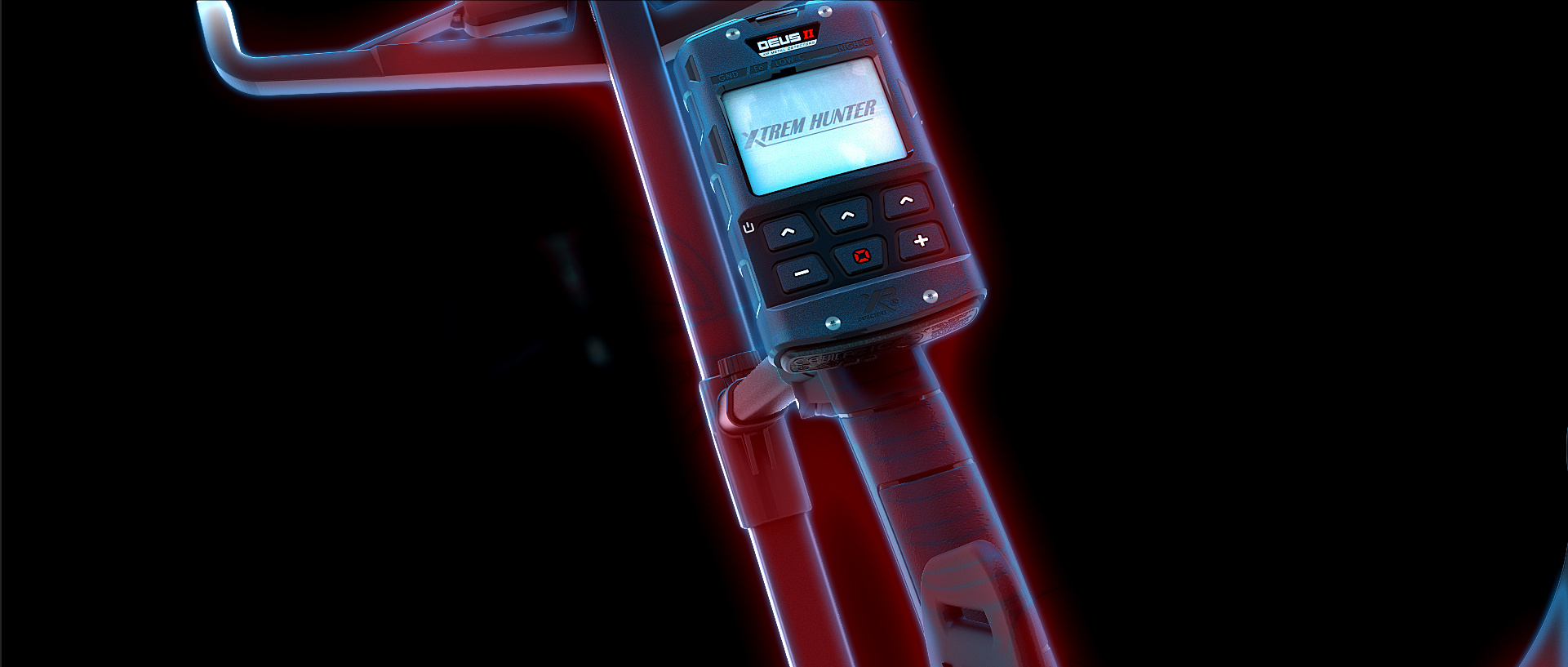 Ergonomic and lightweight: Designed with your comfort in mind, the XTREM HUNTER weighs only 2.9 kg and offers an ergonomic design that combats fatigue. Adjust the handle and support to your preference and experience optimal control during your quests!
Explore the fascinating world of metal detection without any boundaries with the XTREM HUNTER. Whether you're a passionate treasure hunter, an adventurous archaeologist, or a seasoned professional, this detector will leave you amazed. Choose the XTREM HUNTER and experience a new dimension of deep searching.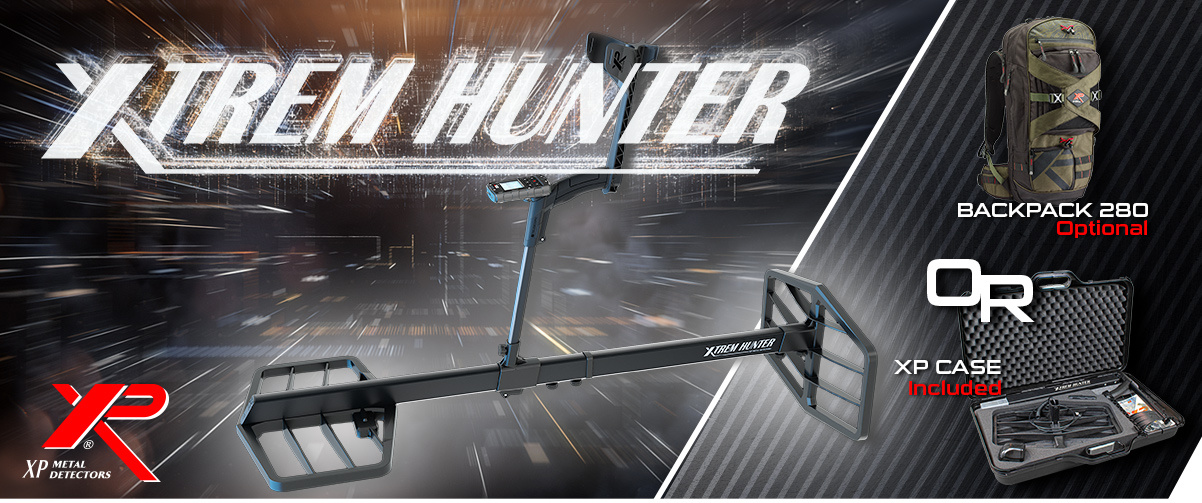 Xtrem Hunter Specifications:
Settings:
Adjustable Autotune
Sensitivity
Reactivity
Discrimination (Iron rejection)
Audio Response
Frequency scan

EMI noise cancel
Auto/manual with 14 channels

Ground Balance : manual/grab
Audio threshold
Equalizer
Programs
General tech :
Simultaneous fast multiple frequency (FMF®)
Non-motion with adjustable autotune
XP wireless headphone compatibility
Battery type: li-ion 18650 x1 - 11 watts/hour - 45g

Battery life >10 hours - full charge in ±4 hours
T° during charging: 0 to + 40° max
Operating T°: 0 to + 40°

Charge cable: USB-C
XP case: included - rain and shock proof
XP case size: 725 x 480 x 170 mm (28' x 18,9'x 6,7')
Length assembled: 1.20m (3.94ft)
Weight (XTREM HUNTER + remote control): 2.9kg (6.4lb)
Weight (XTREM HUNTER + XP case): 5.8kg (12,8lb)
XP BACKPACK 280 : optional
Warranty: 5 years parts and labor
Specifications
| | |
| --- | --- |
| Search frequency | |
| Technic | |
| Metal detector type | |
| Service | |
| Number of search modes | |
| Search Coil | |
| Weight Metal Detector | |
| Adjustable length | |
| Control panel waterproof | |
| Headphone jack | |
| Target audience | |
| Battery / Batteries | |
| Battery Life | |
| Battery indicator readable | |
| Depth range readable | |
| Soil mineralization readable on the display | |
| Ground Balance | |
| Sensitivity | |
| Pinpoint function | |
| Discrimination against unwanted objects | |
| Notch | |
| Object identification in audio tones (metal type recognition) | |
| Object identification readable on display (metal type recognition) | |
| Numerical Object identification (highly accurate) (metal type recognition) | |
| Volume control | |
| Display Lighting | |
| LED search coil lighting | |
| GPS/Bluetooth /Other | |
| Vibration as a metal detection signal | |
| Frequency changer | |
| Control software in different languages | |
| Depth range small objects (1 euro) | |
| Maximum depth range for large objects | |
| Suitable for use on the waterfront | |
| Suitable for Wading (completely underwater) | |
| Suitable for Diving | |
| Suitable for mineralized soils | |
| Geschikt voor natte zoute bodems (aan zee) | |
| Suitable for gold nugget detection (Africa, Australia) | |
| Other additional functions | |
0
stars based on
0
reviews